JOZEY AND THE CORRUPTION
This band has been carefully cultivated to represent the best that Northeast Ohio has to offer in original, hard rock and roll. We combine expert song craftsmanship and a stylish, aggressive and stage presence forming a lively rock experience!
In rock we trust
Creating an assortment of organized noises
Jozey & The Corruption is a high energy, dirty and sleazy three chord driven Outlaw Punk and Rock band in the style of Brides of Destruction, Motley Crue, Guns N Roses, Buckcherry, L. A. Guns and more.
The Corruption loves their fans and strives to preserve the original sound they have strived to achieve! With ONE being the first of five EP's to be released over the next year, Stay Tuned!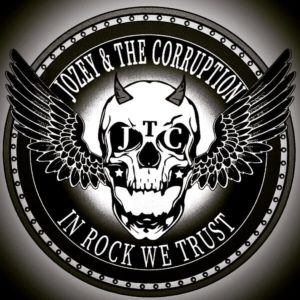 akron, OH
Decenber 16th
Doors at 6, 18+
JOZEY
Guitar/VOCALS
JOEY FUEGO
DRUMS/BACKING VOCALS
SAINT JAIME
BASS/BACKING VOCALS
jOHNNY lEXXUS
GUITAR/ BACKING Vocals